About Us


'Gerlinde Naturals skin treatments target environmental damage, sensitive and ageing skin concerns and offer nutrient-dense support for a calm, glowing and healthy complexion'

Gerlinde Naturals is a national award winning vegan skin care company based in the rural Lincolnshire countryside, UK, and run by Gerlinde, a natural skin care formulator with an enthusiastic holistic approach to life, from Baden in Austria.
Since 2012 we have been creating hand-blended and purely plant-based vegan skin care with the best natural ingredients we can source.
Gerlinde Naturals certified skin treatments target environmental damage, sensitive and ageing skin concerns and offer nutrient-dense support for a calm, healthy, and glowing complexion.

Made by hand freshly on your order
All Gerlinde Naturals vegan skin care products are lovingly hand-blended on the day of your order by Gerlinde in her Moulton Chapel workshop, so you can be sure to receive the freshest product possible.
We can reassure you that you are getting the best quality because ...
every single product is also stability and microbiologically tested and certified by a cosmetic chemist with a Cosmetic Product Safety Report which conforms to EU Cosmetic Regulations 1223/2009 (see more information at the end of this page *)
FREE from
SULPHATES, PARABENS, GLYCOLS, SILICONES, ALCOHOL, SYNTHETIC COLOURS, SYNTHETIC FRAGRANCES, PETROCHEMICALS, ANIMAL INGREDIENTS
100% Vegan
Cruelty Free
Gerlinde strongly supports animal welfare and therefore doesn't use ingredients from animal sources (beeswax, lactic acid, retinol, lanolin, etc.)
We also regularly support 2 wildlife charities , the Lincolnshire Wildlife Trust and the Born Free Foundation.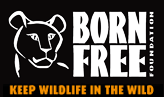 'It's not just about diet.
Vegans avoid exploiting animals for any purpose, with compassion being a key reason many choose a vegan lifestyle.
From accessories and clothing to bathroom items, animal products are found in more places than you might expect. Fortunately nowadays there are affordable and easily-sourced alternatives to just about everything.' Source: The Vegan Society
*Here is a good Vegan Beauty Guide for Beginners by Sarah Seaward who decided to go Vegan because of the way we farm animals and the consequences this has for our environment .

Carefully sourced, purest plant-based ingredients
Gerlinde Naturals ingredients are conscientiously sourced and greatest care is taken in the production process not to damage important components like vitamins, minerals, essential fatty acids and high performance active ingredients in plant extracts, which are fantastic for environmentally stressed, sensitive and ageing skin.
Some of Gerlinde's favourite ingredients she uses in her formulations: Organic Shea Butter, Rosehip Seed Oil, Marigold (Calendula), Evening Primrose Oil, Olive Squalane, Hemp Seed Oil, Apricot Kernel Oil, Borage Seed Oil, Camellia Seed Oil, Co-enzyme Q10, Mango Butter, Moringa Seed Oil, Cocoa Butter, Grapeseed Oil, Argan Oil, Avocado Oil, Vitamin E, Hyaluronic Acid, Seabuckthorn, Organic Floral Waters, Essential Oils, Botanical Extracts
Environmentally conscious
Here at Gerlinde Naturals HQ we are also environmentally conscious and try to contribute wherever we can to help our planet recover.
This includes the use of recycled outer packaging and re-using our suppliers packaging/cushioning materials when posting products to you.
We use only recyclable and re-usable, unprinted product boxes from British companies, recyclable glass jars and some PET containers (where necessary). PET plastic, unlike PVC is fully recyclable and if it is put in landfill degrades without leaching any chemicals into the soil. The energy used in recycling a PET plastic bottle is about 1/10 of the energy used in recycling a plastic bottle.
We can offer you a solid background
of first class feedback (more than 250 Five Star***** reviews can be found directly linked to the products) and recognition from many customers around the world, including France, Italy, Switzerland, Finland, Germany, Austria and even the USA, Canada and Australia.
Awards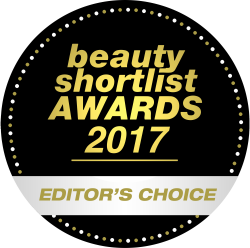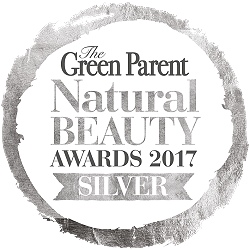 • Bronze Award FreeFrom Skincare 2015 for our Rejuvenating Body Lotion with Arctic Blackcurrant Extract
• Platinum Winner for the Best Night Cream in the Janey Lee Grace Awards 2015 - Skin Recovery Night Cream
• Bronze in The Green Parent Natural Beauty Awards 2016 for the Moisture Boost Serum
• The Moisture Boost Serum is a winner in the Janey Lee Grace 'New for 2016 Platinum Awards - The Best of the Best New Natural Products
• Murumuru Butter Face Balm is an Award Winning Product in the JANEY LOVES 2016 Platinum Awards in Association with the UK Health Radio
• Beauty Shortlist Awards 2017 'Editor's Choice' for our Avocado Hand Therapy Cream
• Silver in The Green Parent Natural Beauty Awards 2017 for the Avocado Hand Therapy Cream
In Austria
As an Austrian, Gerlinde is naturally very proud to have her products on the bathroom shelves of a luxurious 5-Star chalet in the Austrian alps.
Hotel Bentley's House***** SLH Group, Lech/Zürs am Arlberg

And last but not least, I am Gerlinde
and I am the creative mind behind the Gerlinde Naturals vegan friendly skin care range, born in Austria in 1964. I am also a holistic lifestyle enthusiast with most of my family and friends being immersed in herbalism, homeopathy, bach flowers, aromatherapy, life coaching, cranio-sacral therapy, nutrition, mountain rescue and pretty much everything that involves nature and healing mind and body naturally.
I had been struggling with hyper sensitive and dry skin all my life and trying to find the right product even in specialist shops was near enough impossible. One day, nearly 20 years ago, I had enough of spending a fortune on products that did nothing or only very little for my skin and decided to try and mix up my own balms, adding and exchanging ingredients, playing with different herbs and using my friends and family as willing guinea pigs, who incidentally also loved my balms!
It was fun, I enjoyed going through tons of literature and learning more and more about skin issues and using herbs to soothe and heal. It proved to be the perfect hobby and I finally found the best solution for my skin too - not just my skin, an extended circle of friends with similar issues came to ask for my creams and started to rely on them. As pleased as I was, it could be quite difficult at times to hold down a full time job and produce dozens of creams in the evenings. So after years of considering, at the age of 48, I took the plunge and made the frightening decision to say good bye to my full time job, get all necessary certifications and develop, produce and market my own skin care range, knowing that my educational background, decades of using herbs and formulating for myself and friends will stand me in very good stead.
In 2012 I launched Gerlinde Naturals Vegan Skin Care, sharing my passion for a more natural, gentle and healthy life style with everybody and introducing a tried and tested skin care line which embraces the phenomenal power of botanical ingredients, soothing, hydrating, plumping and balancing the skin.
Fast forward 5 years ... I honestly could not imagine doing anything else - this is what I am supposed to do. This is my vocation, exceptionally rewarding and keeping me on my toes. The best thing, is that my customers are genuinely the most loyal and lovely people I could ask for, thank you so much!
My promise to you
As an artisan business, hand blending every product myself and with a family background of herbalists with a holistic approach to life, I can promise that I will always listen to your needs, be flexible, approachable, willing to go the extra mile for you. If you need advice and probably a bespoke product, I am more than happy to help you and your skins' needs.
*All Gerlinde Naturals products have been professionally formulated and are certified for safe use by a qualified Chemist as required by current legislations to legally produce and distribute natural skin care products.
Please make sure that your natural or organic skin care supplier holds a Cosmetic Product Safety Report/Certificate (CPSR). This is a legal requirement for everybody who produces skin care products within the European Union, this also includes micro businesses who display and sell for example on market stalls at farmers markets, Christmas fairs, etc. This ensures that you are receiving a product which is fit for purpose, adhering to cosmetic guidelines, packaging and hygiene standards to avoid contamination issues.
Skin care producers must comply with European Cosmetics Regulation 1223/2009, which came into force on 11 July 2013. The regulation requires us to notify the European Commission of every single product formulation that gets released onto the market.

A word about Phenoxyethanol as a preservative
It is all about preventing spoilage and bacterial growth in water-based products. Naturally preserved products have a shorter shelf-life (usually 3-6 months or even much shorter) once they're opened and exposed to oxygen. After this period, you can start seeing fungal/bacterial/mould growth or the product going rancid. None of us wants to risk our health (especially people with a lowered immune system or open wounds). With parabens out of the picture, one of the most reliable preservatives is Phenoxyethanol. The SCCS confirmation from Europe and Japanese regulations make Phenoxyethanol a good and safe preservative for natural products to protect the consumer's health. Read more about it here
Gerlinde Naturals is a member of the Guild of Soap and Toiletry Makers


It is not generally known that in order to legally sell a crafted soap or toiletry product within the European Union that it must meet legislative guidelines. The reason for this is public safety. The same legislative standards applies to imported products. The legislation in question is the Cosmetics Products (Safety) Regulations and it is legislation in force within the European Union. A major reason for the existence of the Guild is to raise awareness of the Cosmetics Products (Safety) Regulations. The legislation sets standards. It aims to ensure that every ingredient in handcrafted soap and toiletry products is safe to use. Some ingredients are banned because they've been found by scientific testing to be potentially harmful. Other products are banned or restricted because they are potential allergens. The aim of the legislation is to protect the general public and the craft soap and toiletry maker.