Is Natural Skin Care safe?
Thursday, 26 May 2022 | Admin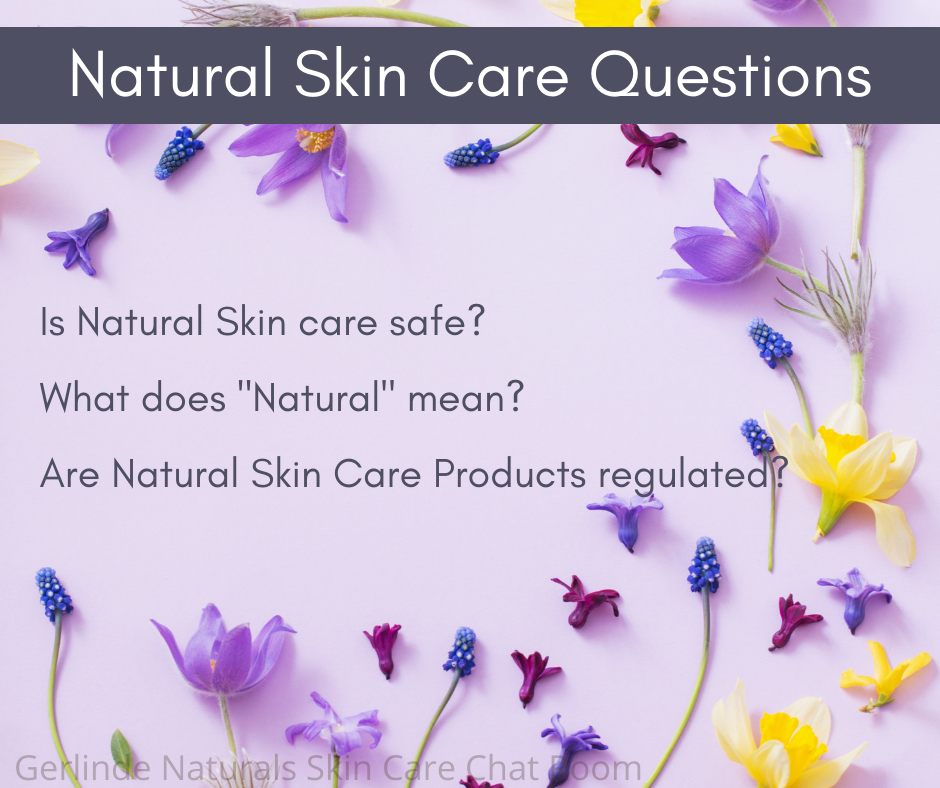 Long gone are the days when choosing earth-friendly beauty products meant sacrificing effectiveness—or curb appeal, for that matter. Now, plant-based products don't just compete with the rest of the market—they're coveted and often even more effective. Also, People are growing increasingly mindful about what they put on their skin.
When it comes to the natural skin care industry, the UK is one of the fastest growing markets and there are plenty of reasons to use natural plant based skin care instead of traditional synthetic products: for example
- prioritising locally made goods from small businesses
- the transparency that natural beauty brands provide
- the commitment to the environment
- being able to actually pronounce the ingredients
- avoiding potentially harmful ingredients, mineral oils, phthalates, fragrance, drying alcohols
- not tested on animals
- or simply because it is a more sustainable option
Unfortunately the "natural" label itself is not regulated across the industry, which means that each company can choose what "natural" means for themselves. There could be as little as 1% of natural ingredients in a product, to label itself "natural". That's why it is important to read and learn to decipher product ingredient lists.
Harmful substances in skin care products
There are a variety of potentially harmful elements found in many skin care products, such as toxic pesticides and preservatives, potentially harmful chemicals, products that are bad for the environment. The natural skin care movement aims to avoid any potentially harmful ingredients in products applied to the skin.
The problem is, there isn't definitive research indicating that all synthetic ingredients are harmful. Furthermore, products branded "natural" as a marketing tactic aren't regulated and can contain the exact same synthetic ingredients as any other product.
In my own UK based business and natural product range, I use 99% natural ingredients, easily identifiable in the ingredient list. The 1% non-natural component is usually the preservative which is absolutely necessary to make the use of a water containing product microbiologically safe and keep for a longer period of time.
Strict Natural Cosmetic Regulations
All cosmetic, toiletry and perfumery products placed on the market in the UK are regulated by strict UK legislation.
The manufacturer or supplier of the cosmetic product is responsible for ensuring it is safe and each cosmetic must be assessed for safety by a duly qualified cosmetic safety assessor before it is made available to the public.
So, what's the verdict on natural skin care?
If you're interested in adopting a more natural skin care routine to clean up your products or reduce your carbon footprint, by all means, give it a try. However, don't feel pressured to immediately throw out every synthetic product you own. The important thing is to find what works for your skin, without causing irritation or allergic dermatitis.

If you do switch to natural products, keep the following in mind.
The label on the back of the bottle is much more important than the label on the front. Any product can claim to be "all natural" but the ingredient list doesn't lie. If you don't know what an ingredient is, look it up. There are even apps to help you determine which products are most natural and organic.
In the UK and USA product labels have to be listed from highest to lowest concentration, but the lowest concentration does not always mean that you don't get the benefits. An extract for example could not be added at higher concentrations because it could a) be skin irritating b) interfere with other ingredients or c) be completely without any advantage.
What you put in your body is just as important as what you put on it. A clean, nutritious diet of whole foods is essential for healthy skin. Many "superfoods" can help nourish your skin, keeping it clear and young from the inside out.
Instead of getting swept up in marketing claims, the most important thing is that you choose products to suit your skin and secondly, to keep your skincare simple. Using fewer products in your daily skincare routine reduces your exposure to excessive ingredients.
Choosing simpler products with fewer ingredients is another good option, especially for people with easily irritated skin.


Please join me over at my new Facebook Skin Care Chatroom
https://www.facebook.com/groups/gerlindenaturals
where I open up the dialogue around skin care and offer a way to post your question/ results/ experiences/ ideas and anything that might interest you about natural or botanical skin care in a friendly and welcoming environment.
I am always happy to delve into my 15 years+ experience in the skin care industry to answer your questions as best as I can.
Gerlinde x