Wednesday, 31 May 2017 | Admin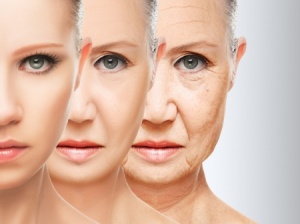 Ageing beautifully and gracefully is all about accepting the ageing process and embracing it
Tuesday, 23 May 2017 | Admin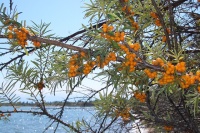 Why we love using Sea Buckthorn in our skin care products
Saturday, 12 March 2016 | Admin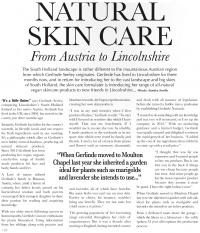 We are ever so proud and happy that the Lincolnshire Pride Magazine featured us with a full 4 pages in their April 2016 edition!
Monday, 7 March 2016 | Admin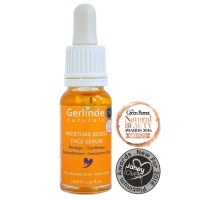 Our Moisture Boost Serum is a winner in the Janey Lee Grace 'New for 2016 Platinum Awards - The Best of the Best New Natural Products'
1 Comment
Monday, 4 January 2016 |
Admin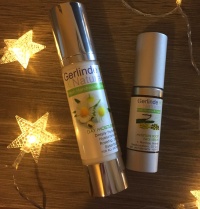 Annie, who runs this lovely HelloPurpleClouds lifestyle blog, has written such a beautiful blog post about my products and in order to celebrate Veganuary she's is offering the chance to win a bottle of my Day Moisturiser
Read, enter, enjoy! Thank you Annie! xx
1 Comment
Wednesday, 14 October 2015 |
Admin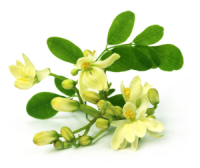 Moringa Seed Oil is extracted by pressing the seeds of Moringa oleifera tree, also called the Drumstick tree. This tree is native to the Himalayan foothills of northern India and cultivated throughout the tropics.
Friday, 7 August 2015 | Admin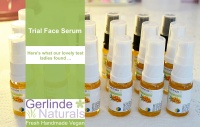 We have now accumulated the test results for the 'Moisture Boost Serum' for dry and mature skin from 16 lovely test ladies and we can say with confidence that the results are very good and exceeded our expectations by far!
Thursday, 6 August 2015 | Admin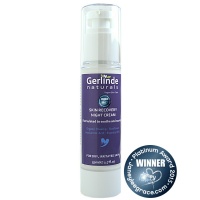 What a wonderful thing to happen to us! This is the second Award we have won this year and this time we got awarded Platinum for the best Night Cream 2015!!
Tuesday, 28 July 2015 | Admin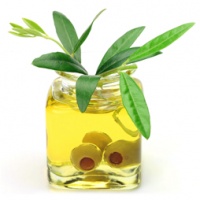 Squalane is frequently used in cosmetics and originally obtained from shark livers and sometimes it still is. The fish-friendly alternative is Squalane made from Olives. Squalane can also be found in rice bran and wheat germ oil.
2 Comments
Wednesday, 8 July 2015 |
Admin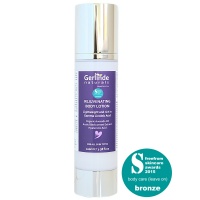 Just as I thought that there are far too many excellent companies and products at the national 'FreeFrom Skin Care' Awards in the running, I got notified that our
Rejuvenating Body Lotion WON BRONZE!! You can imagine my delight and shock at the same time :-)