About Us
Gerlinde Naturals is a national award winning, independent vegan skin care company based in the rural Lincolnshire countryside, Great Britain, and run by Gerlinde, a professional skin care formulator and holistic lifestyle enthusiast.
For over 9 years we have been dedicated to providing expertly formulated eco friendly & vegan, hand made skin care. Pure botanical luxury, especially developed for sensitive and also dry/mature and environmentally stressed skin - skin that needs gentle extra care.

MADE BY HAND ON THE DAY OF YOUR ORDER TO GUARANTEE FRESHNESS
You and your skin are at the heart of our business, that's why we like to manage our company in an oversee-able family run environment where we make certain that all steps from production to shipment are kept bespoke and with a unique personal touch. Working in this setup, we also have the opportunity to get to know you better as a customer, creating a special relationship and understanding your skin care likes and dislikes.
All our vegan, palm oil free products are freshly hand-blended with lots of love, care and attention to detail on the day of your order. This is very unique for a skin care company but we believe that you should receive your products, which contain high quality extracts, as fresh and "active" as possible.
PALM OIL, GLYCOLS, SILICONES, ALCOHOL, SYNTHETIC COLOURS, PETROCHEMICALS, ANIMAL INGREDIENTS
ALSO AVAILABLE FRAGRANCE FREE
All our products are natural and contain a mixture of plant based essential oils (aromatherapy oils like neroli, frankincense, rose, geranium, etc.) which aids the effectiveness. Essential oils when mixed with the required knowledge, also evoke a sense of well-being and smell delicious.
Nevertheless some of our clients and customers have hyper sensitive skin or do not like any kind of scent in their products, so we decided to offer you an essential oil (fragrance) free version of every product in our face care range.
If you would like to know the exact ingredients of our products, you will find them listed on every single product page, including the botanical and full English name.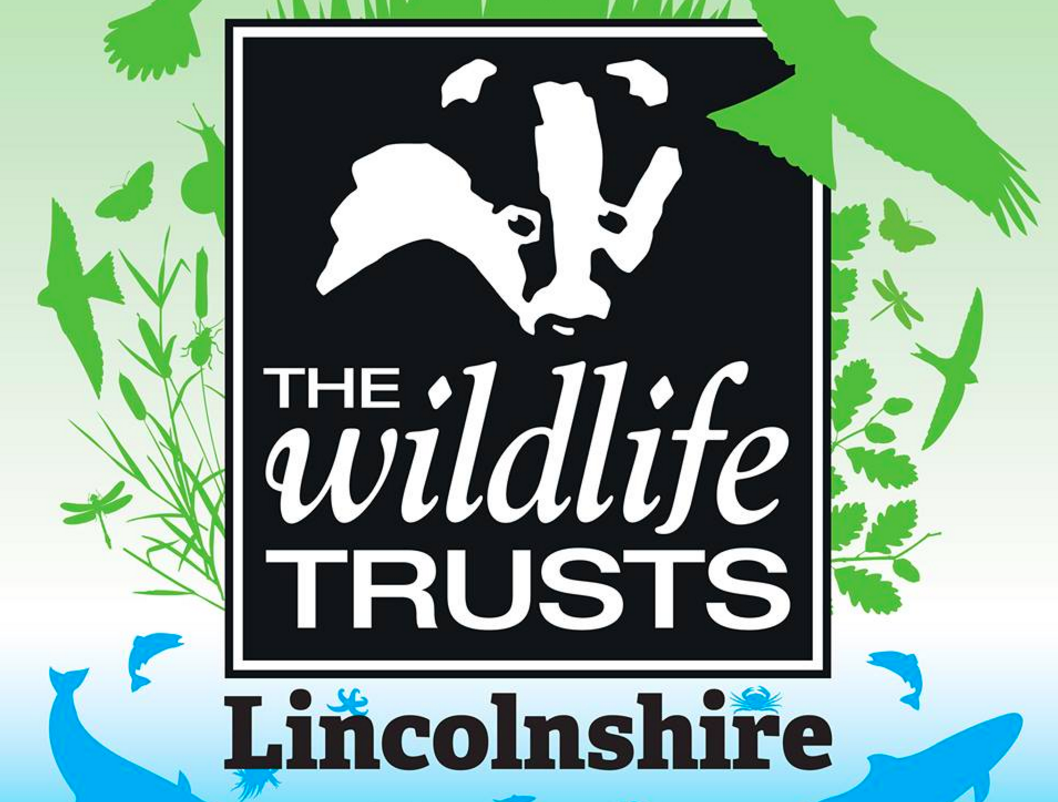 Gerlinde strongly supports animal welfare and therefore doesn't use ingredients from animal sources (beeswax, lactic acid, retinol, lanolin, etc.). We also regularly support the Lincolnshire Wildlife Trust.
Here at Gerlinde Naturals HQ we are also environmentally conscious and try to contribute wherever we can to help our planet recover.
This includes the use of recycled outer packaging and re-using our suppliers packaging/cushioning materials when posting products to you. We use recyclable and re-usable, un-printed product boxes from British companies, recyclable glass jars and bottles.
WE CAN REASSURE YOU THAT YOU ARE GETTING THE BEST QUALITY BECAUSE ...
every single product is also stability and microbiologically tested and certified by a cosmetic chemist with a Cosmetic Product Safety Report which conforms to EU Cosmetic Regulations 1223/2009 (see more information at the end of this page *)
CAREFULLY SOURCED, PUREST PLANT-BASED INGREDIENTS
Gerlinde Naturals ingredients are conscientiously sourced and greatest care is taken in the production process not to damage important components like vitamins, minerals, essential fatty acids and high performance active ingredients in plant extracts, which are fantastic for environmentally stressed, sensitive and ageing skin.
BUY AND EXPERIENCE WITH CONFIDENCE
We can also offer more than 500 Five Star ***** reviews from happy customers around the world. Reviews can be found directly linked to each individual product.
AWARDS


• Bronze Award FreeFrom Skincare 2015 for our Rejuvenating Body Lotion with Arctic Blackcurrant Extract
• Platinum Winner for the Best Night Cream in the Janey Lee Grace Awards 2015 - Skin Recovery Night Cream
• Bronze in The Green Parent Natural Beauty Awards 2016 for the Moisture Boost Serum
• The Moisture Boost Serum is a winner in the Janey Lee Grace 'New for 2016 Platinum Awards - The Best of the Best New Natural Products
• Super Nourishing Face Balm is an Award Winning Product in the JANEY LOVES 2016 Platinum Awards in Association with the UK Health Radio
• Beauty Shortlist Awards 2017 'Editor's Choice' for our Avocado Hand Therapy Cream
• Silver in The Green Parent Natural Beauty Awards 2017 for the Avocado Hand Therapy Cream
• Winner of the Beauty Shortlist Awards 2018 for Best Face Balm for very dry skin - Super Nourishing Face Balm
• Bronze Award Free From Skincare 2018, category Face Care (wash off) for your Cleansing Cream
• Beauty Shortlist Awards 2019 'Editor's Choice' for our Revive Elixir
and I am the creative mind behind the Gerlinde Naturals vegan friendly skin care range, born in Austria. I am also a holistic lifestyle enthusiast with most of my family and friends being involved in herbalism, homeopathy, bach flowers, aromatherapy, life coaching, cranio-sacral therapy, nutrition, mountain rescue and pretty much everything that involves nature and healing mind and body naturally.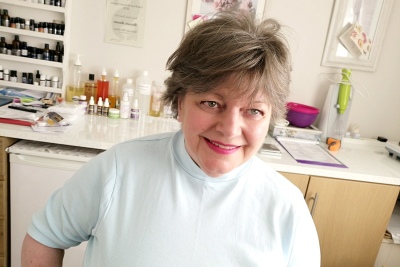 Personally, I had been struggling with very sensitive and dry skin all my life and trying to find the right product even in specialist shops was difficult. About 20 years ago, I decided that I didn't want to spend a fortune on products that did nothing or only very little for my skin and started to create my own creams and balms. I tested and experimented with different herbs, tinctures, infusions, oils, butters and waxes, botanical extracts, natural emulsifiers, and through trial and error worked out how to get the ultimate benefits from combining beautiful natural ingredients.
I created a basic range of natural creams and balms for not just my skin and personal preferences but an extended circle of friends with similar issues came to ask for my creams and started to rely on them.
It was and still is so enjoyable and interesting to do my research and go through tons of literature and to learn more and more about skin issues and using nature's ingredients to soothe and heal.
In 2012 I launched Gerlinde Naturals Vegan Skin Care, sharing my passion for a more natural, gentle and healthy life style with everybody and introducing a tried and certified skin care line which embraces the phenomenal power of botanical ingredients, soothing, hydrating and balancing the skin.
I am very passionate about my products and my small independent business and I think that I can stand up to any big natural skin care company when it comes to perfectly adjusted formulations. I have been learning, formulating and developing for so many years now that when I look at the ingredient list of some of the very well known and sometimes also very expensive natural skin care ranges, I usually can't spot many differences apart from their enviably large branding and marketing budgets
My business is kept on a manageable and personal scale where I have the opportunity to get to know my customers and create a special relationship, understanding and remembering their likes and dislikes and giving advice.
Because I produce every single product fresh on the day of the order, customers can make requests, feel personally pampered, in safe hands and be sure that nothing has been sat on a store shelf for months and months.
I can honestly say that I could not imagine doing anything else. This is my perfect job and vocation, exceptionally rewarding and keeping me on my toes. But even better, is that all my customers are genuinely the most loyal, supportive and lovely people I could ask for, thank you so much!

MY PROMISE TO YOU
As an independent small business, hand blending every product myself and with a family background of herbalists with a holistic approach to life, I can assure you that I sympathise with every single request and always answer all emails as thorough as I possibly can. I listen to your needs and I am flexible, approachable, willing to go the extra mile for you. If you need advice and probably a bespoke product, I am more than happy to help you and your skins' needs.
*All Gerlinde Naturals products have been professionally formulated and additionally are certified for safe use by a qualified Chemist as required by current legislations to legally produce and distribute natural skin care products.
Please make sure that your natural or organic skin care supplier holds a Cosmetic Product Safety Report/Certificate (CPSR). This is a legal requirement for everybody who produces skin care products within the European Union, this also includes micro businesses who display and sell for example on market stalls at farmers markets, Christmas fairs, etc. This ensures that you are receiving a product which is fit for purpose, adhering to cosmetic guidelines, packaging and hygiene standards to avoid contamination and health issues.
Skin care producers must comply with European Cosmetics Regulation 1223/2009, which came into force on 11 July 2013. The regulation requires us to notify the European Commission (ECAS / CPNP) of every single product formulation that gets released onto the market.
A word about Phenoxyethanol as a preservative
It is all about preventing spoilage and bacterial growth in water-based products. Naturally preserved products have a shorter shelf-life (usually 3-6 months or even much shorter) once they're opened and exposed to oxygen. After this period, you can start seeing fungal/bacterial/mould growth or the product going rancid. None of us wants to risk our health (especially people with a lowered immune system or open wounds). With parabens out of the picture, one of the most reliable preservatives is Phenoxyethanol. The SCCS confirmation from Europe and Japanese regulations make Phenoxyethanol a good and safe preservative for natural products to protect the consumer's health.
In fact, take tea tree oil, for example, a 100% natural remedy topically applied for many things from acne to helping remove makeup. Tea tree oil can be poisonous if ingested. Now to get scientific to make some kind of a direct comparison, we refer to some toxicology nomenclature: "LD50" is the common term used for assessing the lethal dose that would kill 50% of a test population, and it is expressed in mg/kg, or milligrams of substance per kilogram of body weight. LD50 as a reference in itself has its flaws, but it's a way to at least try to compare unrelated ingredient toxicity. The LD50 for tea tree oil is 1.9mg/kg, and the LD50 for phenoxyethanol is 1,260 mg/kg. Accordingly, tea tree oil is apparently over 600 times more poisonous than phenoxyethanol if ingested, yet it is used as a natural remedy for the skin. Why? Because it's safe to do so in adults at recommended levels, and you're not supposed to ingest it, let alone feed it to babies. Incidentally, caffeine has an LD50 of 200mg/kg, which makes it more "toxic" than phenoxyethanol.
Read more about it here (or pdf download)
Gerlinde Naturals is a member of the Guild of Soap and Toiletry Makers
It is not generally known that in order to legally sell a crafted soap or toiletry product within the European Union that it must meet legislative guidelines. The reason for this is public safety. The same legislative standards applies to imported products. The legislation in question is the Cosmetics Products (Safety) Regulations and it is legislation in force within the European Union. A major reason for the existence of the Guild is to raise awareness of the Cosmetics Products (Safety) Regulations. The legislation sets standards. It aims to ensure that every ingredient in handcrafted soap and toiletry products is safe to use. Some ingredients are banned because they've been found by scientific testing to be potentially harmful. Other products are banned or restricted because they are potential allergens. The aim of the legislation is to protect the general public and the craft soap and toiletry maker.