Rosehip Oil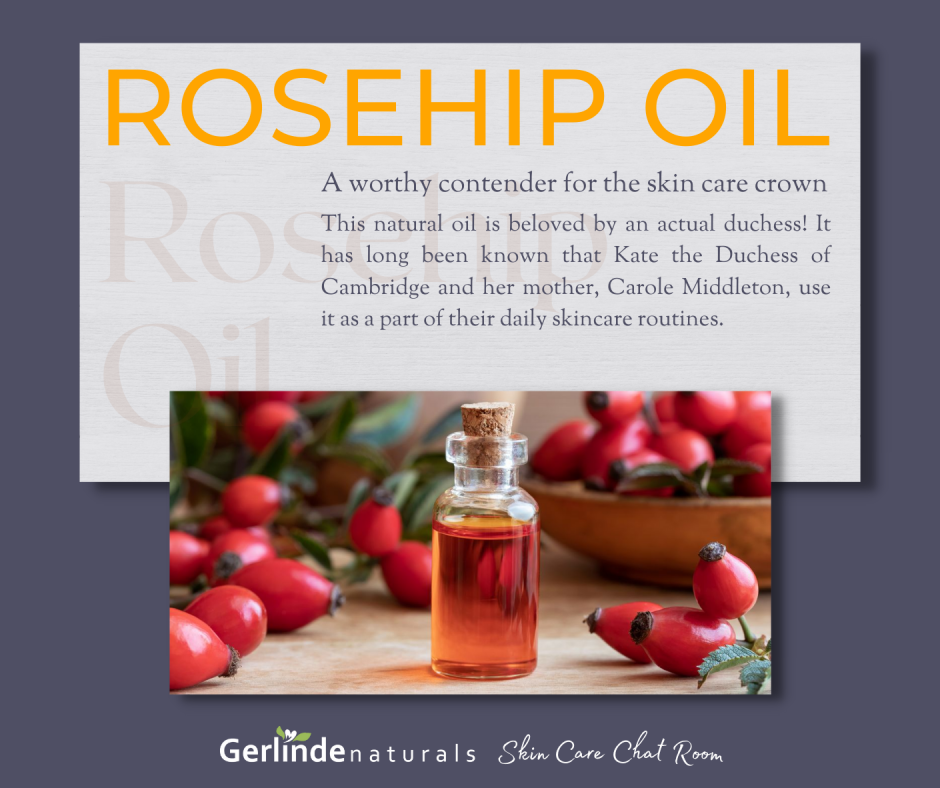 Rosehip Oil, also known as Rosehip Seed Oil, is a pressed seed oil that has been valued since ancient times for its many healing properties, which makes it especially helpful for those with sensitive skin.
Rosehips are the fruit of a rosebush
When roses die and are left on the bush, they leave behind bright reddish-orange, spherical fruit. The tiny edible fruits are thought to also pack a powerful medicinal punch. Nowadays it is a popular ingredient in skincare for its hydrating and anti-aging benefits.
This natural oil is beloved by an actual duchess!
It has long been known that Kate the Duchess of Cambridge and her mother, Carole Middleton, use it as a part of their daily skincare routines. Gwyneth Paltrow and Miranda Kerr have also openly confessed their love for. Now that I have addressed the fact that Rosehip Oil is loved by Royalty and A-listers alike, it is time to figure out why.
First of all, the consistency of Rosehip Seed Oil is "dry", meaning that it soaks into the skin easily and does not leave a greasy residue.
The properties of Rosehip Seed Oil
reach from cell and tissue regeneration (wrinkles and scars, over exposure to sunlight) to soothing inflammations.
The area of scar treatment is one where Rosehip Seed Oil historically has had immense success and it is an effective, non-invasive product to reduce fine lines.
Research on Rosehip Oil has also shown that it reduces skin pigmentation, reduces discolouration, acne lesions and stretch marks, as well as retaining the moisture of the skin, UV damage and the skins elasticity.
Rosehip Seed Oil contains Vitamin E to calm and soothe irritation— it can be hugely beneficial for those dealing with rosacea, eczema and other inflammatory skin issues.
High levels of Vitamin C help to brighten the skin and equal percentages of Alpha-Linolenic and Linoleic Acids, a good source of Omega 3 and Omega 6 essential fatty acids, trans-retinoic acid (precursor of Vitamin A) can effectively soften skin, improve skin barrier function and promote collagen formation.
Although seemingly counterintuitive as an oil and sometimes thought to be not suitable for oily/breakout-prone skin, rosehip seed oil can be an ideal natural oil for blemished skin.
Rosehip Oil's high concentration of omega-6 fatty acids (also known as linoleic acid) may be particularly helpful for those suffering from acne. It can also be helpful because it has anti-inflammatory and anti-microbial properties with a low comedogenicity.
It's safe to use twice a day
morning and night. Rosehip oil can be applied straight onto the skin or can be used as a carrier oil for other, more potent facial oils.
Although it is formulated into many skincare products, rosehip oil can most often be found in its pure form (see below) to be applied directly onto the skin or added to your favourite moisturiser.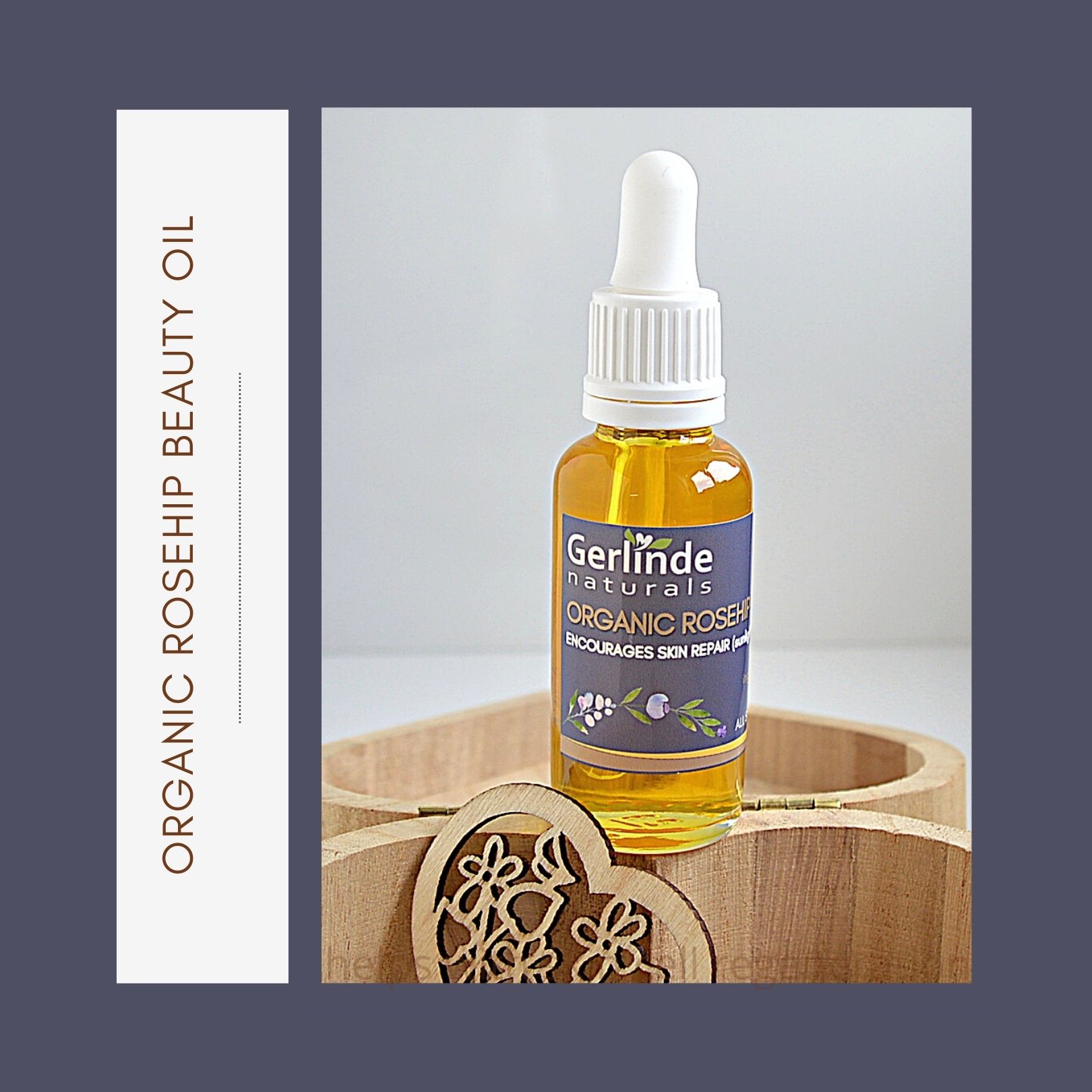 Please join me over at my new Facebook Skin Care Chatroom
https://www.facebook.com/groups/gerlindenaturals
where I open up the dialogue around skin care and offer a way to post your question/ results/ experiences/ ideas and anything that might interest you about natural or botanical skin care in a friendly and welcoming environment.
I am always happy to delve into my 15 years+ experience in the skin care industry to answer your questions as best as I can.
Gerlinde x