Facial Massage Routine - Guide and Video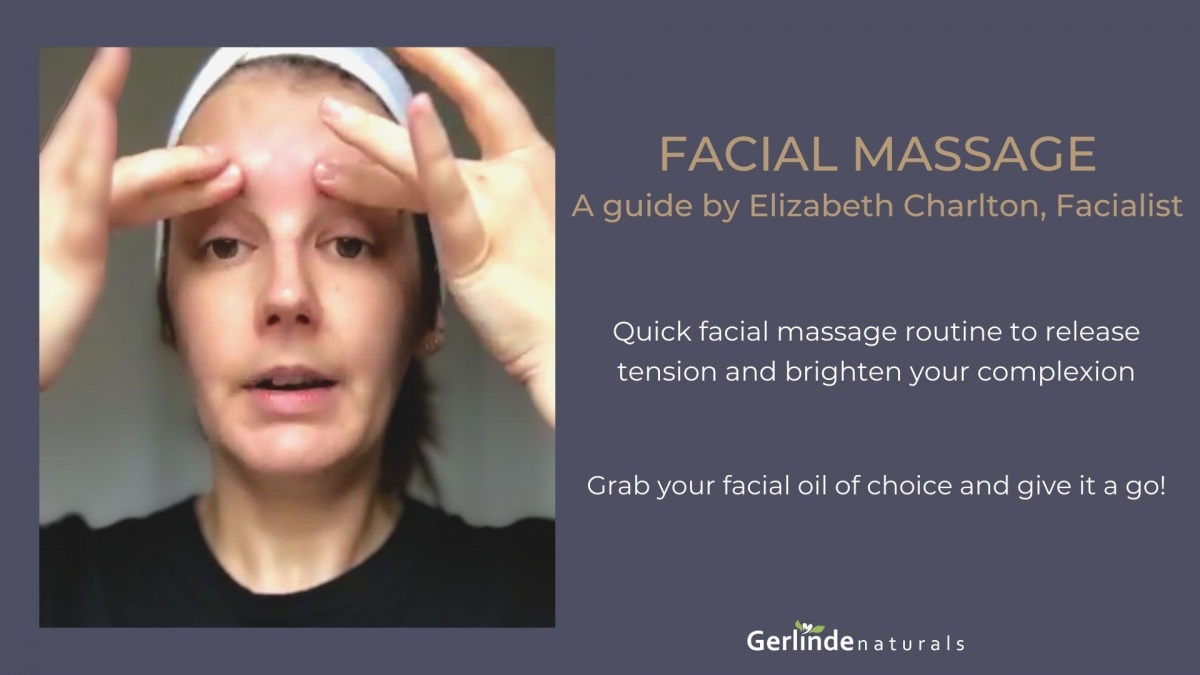 I have started working with the lovely Elizabeth Charlton, who is using my products in her facials since April 2023.
She very kindly gave me permission to share her brilliant guide and video to Facial Massage in this blog.

I am sure you will find her detailed, well explained and charmingly presented guide beneficial.

If you live in or near Cambridge, UK, please get in touch with Elizabeth. She is a qualified facialist and her facial treatments include lymphatic drainage, acupressure and muscle stimulation to leave you glowing, rested and rejuvenated.
In this video Elizabeth explains in detail how to perform a relaxing, de-stressing facial massage with all the benefits you expect when you need to de-stress and relax
> please click on photo to link directly to Elizabeth's video or follow the written guide below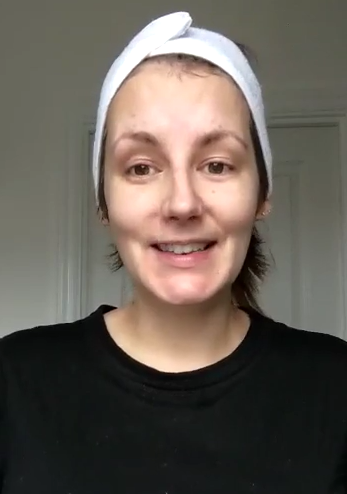 Facial massage - A guide by Elizabeth Charlton, Facialist
Finding what works for you is essential and having a sustainable routine that you enjoy doing will always make it more effective. So, when should you perform facial massage? Anytime you like! How long should it last? As long as you like! Here are some ideas to get you started and a video for you to follow along with.

~ You could fit in a short facial massage whilst cleansing with an oil or balm. It is a lovely start or end to your day.
~ If you use a facial oil as a moisturiser, take an extra moment to massage it in until it has fully absorbed.
~ Not keen on too much oil? Use a facial oil just for a quick massage to mobilise the facial muscles and then wash it off and continue with your favoured skincare routine.
~ You could even do it before applying a face mask, this will aid in delivering beneficial nutrients to the skin and allow you extend that me-time moment a little bit longer!
Quick facial massage routine to release tension and brighten your complexion
This is a quick routine to fit in with either your morning or evening routine. Grab your facial oil of choice and give it a go! Follow the diagram for tips.
1. Pop 4-6 drops of your chosen facial oil into your palms and rub them together to warm the oil before sweeping onto your face.
2. Centre yourself. Place your ring finger in between your eyebrows.
With medium pressure slowly, press and release. Leave the pad of your finger there for a hold whilst you take a deep breath in and out through your nose for a count of five.
3. Using two or three fingers, place finger pads at the midline of your forehead, in between your brows. Slowly, with a pressure that is medium to firm, move your fingers up towards your hair line. As the first hand reaches your hair line, the other starts again from the eyebrows. Repeat as many times as you like with alternating hands.
4. Next, from above the start of each eyebrow, use your finger pads to fan outwards towards the sides of your head, ending above your ears. Repeat as many times as you like working over your whole forehead and if it feels good, spend a little extra time working over your eyebrows.
5. Starting from either side of your nose, sweep your finger pads out along your cheekbones, following your natural shape as you glide out towards the tops of your ears.
6. Move your fingers down to above the corners of your mouth. Using the same technique as before, all four fingers now sweep along the underneath of your cheekbones until you reach just before your ear lobes. Repeat as many times as you like.
7. Placing your hands into a prayer position with fingertips joined at the midpoint of your chin. Now, using your fingers and the flats of your hands, glide up towards your ear lobes and then continue your movement by sweeping down the length of your neck to end at your collarbones.
For an extra boost to waste removal, repeat all steps again, this time with feather-like pressure and sweeping motions.
Take a lovely deep breath in and out through the nose and you are finished.
I really hope you have enjoyed this. A mini facial massage at home is a great way to treat yourself and your skin in between facial treatments.
blog and video by
Elizabeth Charlton, Facialist

REVIVE ELIXIR - ideal for facial massage
The Revive Elixir is a powerful and luxurious anti-oxidant face oil which helps improve the signs of ageing day or night. This oil contains natural Retinols and Micro Algae Extracts and is outstanding when it comes to nourishing and reviving the skin.