How to read a Cosmetic Label - Understanding Symbols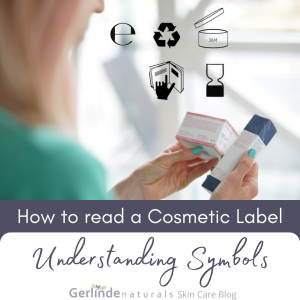 In Part 2. of my Blog Post I will look at some of the most common Symbols on Cosmetic Labels used internationally and what they mean.
Symbols on Cosmetic labels - You've probably seen them - the twisting arrow, the funny shaped 'e', the flying rabbit or the hourglass timer. It's easy to ignore them, but it's even easier to be mislead by them. Often they don't have any context, explanation or further information surrounding them, so unless you took the time to Google each one, you probably wouldn't have the faintest idea what they meant.

If you want to know more about the 10 most important symbols, I have done some research so you can be sure to understand their meaning correctly:
Jar Symbol and Hourglass Symbol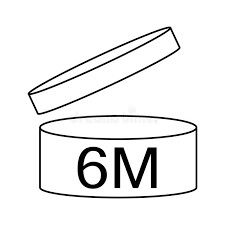 Let's start with that little jar icon found on the bottom of your label. That's the PAO symbol, which means Period After Opening. The time frame you can use a product without harm to you. Also known as the expiration date of your cosmetic product after you've opened it. This symbol was created by the European Council as a compulsory symbol on all cosmetic products that have a shelf life of 30 months or more.
For products with a shelf life of fewer than 30 months, a best before date is required (see Date of Minimum Durability). The letters and numbers refer to a time period. For example, 6M refers to 6 months, 12M refers to 12 months etc. Why this matters? Be mindful of when you open your skincare products as the formula can oxidise when it's exposed to air.
If you can't find this symbol look for a BBE Best Before End Date symbol (hourglass) or separate label which should also include the exact date.
The expiration date of your skincare product, regardless of when you've opened it. This is typically 2 or 3 years after the product was manufactured but can be significantly less if it's a natural or organic product. Expired products can be less effective and do more damage to your skin, so we suggest tossing them out immediately.
The Arrow Triangle Symbol - Recycling and Disposal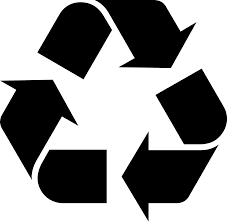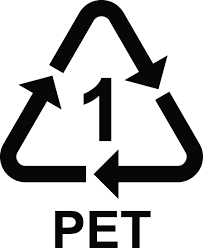 The 3-arrow triangle, also known as the Mobius Loop, is the universal symbol for recycling but a lot of us don't really know the true meaning. If there is a percentage in the middle, it refers to how much of the packaging is made from recycled material. If there is a number between 1 to 7 in the middle, it refers to the type of resin used. This is useful for recycling companies in particular.
Plastic packaging labelled with numbers inside the arrows:
1 PET (Polyethylene Terephthalate) PET plastic is the most widely recycled. It is often used for single use clear plastic bottles.
2 HDPE (High Density Polyethylene) HDPE can be recycled is often found in stiff coloured bottles/tubs. HDPE can be recycled into pens and detergent bottles.
3 PVC (Polyvinyl Chloride) PVC is not recyclable in normal collections.
4 LDPE (Low-Density Polyethylene) LDPE can be recycled. This is a hard flexible plastic. LDPE can be recycled into bin liners.
5 PP (Polypropylene) PP can be recycled. Polypropylene can be recycled into brooms, brushes, garden rakes and plastic trays.
6 PS (Polystyrene) Polystyrene is not recyclable in normal collections. There 2 types of polystyrene (hard, brittle plastic) and expanded polystyrene (light, insulating, waterproof plastic)
7 Other – Non Recyclable Plastic – Non Recyclable Plastic This categorises all other plastics including bioplastics, composite plastics (like crisp wrappers), plastic coated wrapping paper and polycarbonate (which contains BPA).
If there's no number in the loop that means it's 100% safe and can be recycled in its entirety.
The "e" symbol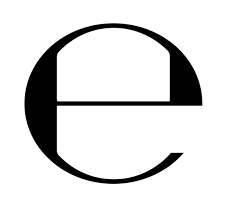 It is a legal requirement to state the net contents of a product on the pack. This is the quantity of product at the time it is filled into the packaging. For cosmetics, it is shown in grams (g) or millilitres (ml) for solids or liquids respectively. A contents declaration is not required for products whose contents are below 5 g or 5 ml, for single use packs such as sachets or capsules, or for free samples.
The Hand & Book symbol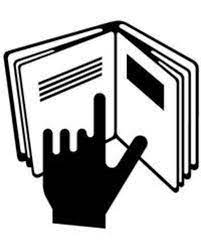 Where there is not enough space to include the ingredients list or warnings and instructions for safe use, the manufacturer will include that information somewhere else in the packaging, on a leaflet for example. The "Hand & Book" symbol shows that information is included elsewhere in the packaging.
UVA in a circle symbol
Protection against UVA rays has its own separate rating system.
Ultraviolet A rays cause skin-ageing and wrinkles. Both UVB and UVA rays from the sun can cause skin cancer.
The protection provided by sun creams and lotions against UVB rays, which cause sunburn, is denoted by the SPF or factor on the bottle.
But there are also ultraviolet A rays (UVA) to consider too, which penetrate the skin more deeply, causing it to age - but only one in three checked the UVA star rating when buying sunscreen, a survey found.
When buying a sunscreen, you should look for the level of UVA protection (denoted by a UVA star rating or the letters UVA inside a circle) and UVB protection (denoted by the SPF).
The UVA star rating ranges from nought to five and indicates the percentage of UVA radiation absorbed by the sunscreen in comparison to UVB.
Not tested on Animals (Registered Symbol)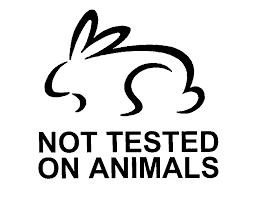 This is an Australian-based cruelty free certification by Choose Cruelty Free. This certification includes a strict policy on animal derived ingredients.
PETA's Cruelty Free Bunny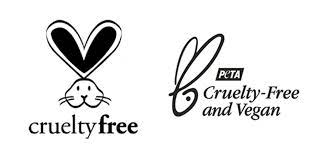 A cruelty free certification from PETA. While this is one of the weakest certifications out there, it assures consumers that there was no animal testing done during the ingredient sourcing, formulation and final product.
Leaping Bunny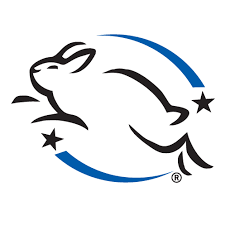 A cruelty free certification pledging that no animals were hurt during all product development stages. This logo is accredited by the Coalition for Consumer Information on Cosmetics.
Certified Vegan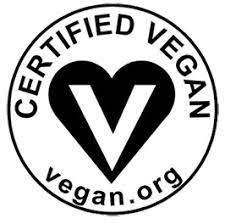 This product is cruelty free and contains no animal derived ingredients in the formula. It's a certification from the Vegan organisation and also includes strict manufacturing practices.
UK Vegan Certification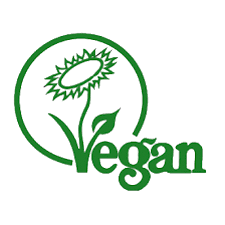 Another vegan certification, this one from the UK based Vegan Society. This refers to no animal testing, no animal product, by-product or derivative in the ingredients.
There can also be a whole array of other symbols on a cosmetic label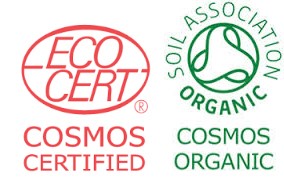 Some symbols can be very useful, helping you see key information about a product at a glance. Others can be more misleading or harder to understand.
Some symbols are official seals or logos that are given to a product (or a company) by an external certification organization such as the COSMOS / ECO CERT organic certification.
The company is organically certified by Eco Cert. This means that the production and manufacturing of the product is environmentally friendly and consists of recyclable material. The COSMOS Organic certification applies to products that contain 95% minimum organic plants and at least 20% organic ingredients in the total formulation (10% for rinse off products).
Other symbols are created by the brand to give an impression of a specific quality. The non-official symbols are not necessarily making false claims.
If a product carries an official organic symbol, eg from the Soil Association, you know that the product meets certain standards required by the certification body.
On the other hand, if a product has a made up organic symbol, it might be just a marketing strategy or it might actually mean that the product IS organic but the company didn't go through organic certification (usually due to high costs).
Please join me over at my new Facebook Skin Care Chatroom
https://www.facebook.com/groups/gerlindenaturals
where I open up the dialogue around skin care and offer a way to post your question/ results/ experiences/ ideas and anything that might interest you about natural or botanical skin care in a friendly and welcoming environment.
I am always happy to delve into my 15 years+ experience in the skin care industry to answer your questions as best as I can.
Gerlinde x