Cacay Oil - The Amazonian Skin Care Gold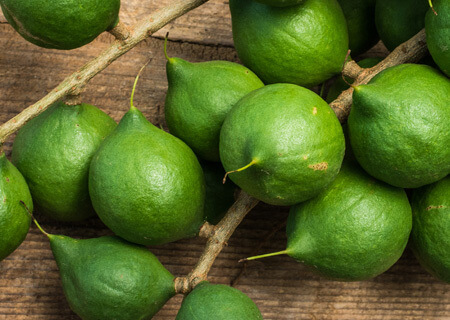 Cold pressed from wild cacay nuts harvested in the Colombian jungle from the Kahai nut trees.
The Cacay tree is one of the most promising species of Amazon biodiversity, reason why it has been studied by scientists and institutions in Colombia, Venezuela, Ecuador, Peru and Brazil.
Even though its benefits and economic potential have been published for over 60 years, it is surprising that none of these countries has industrialized it in the past.
The Cacay is a spreading tree, that reaches between 50 and 65 feet height. It is a rustic species, adapted to acid soils poor in nutrients, such as those of the eastern plains, which are Colombia´s untapped agricultural horizon. Males and females, only female produces.
Cacay trees are long lived, individuals within 80 and 100 years old, are still in full production.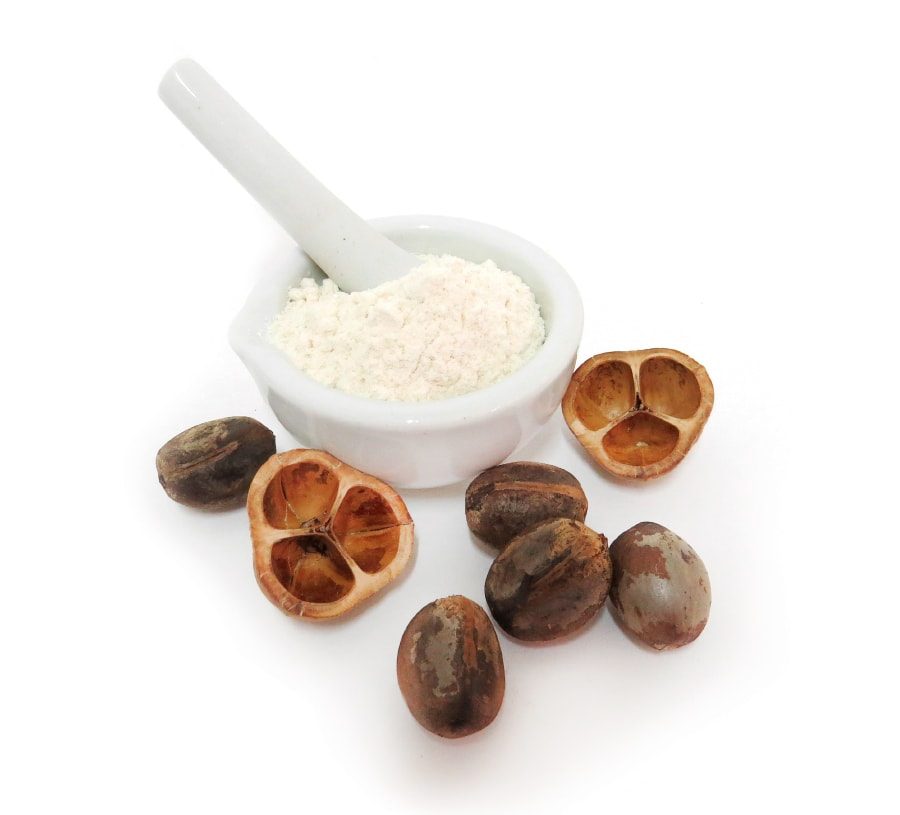 The cultivation and harvesting of the cacay nuts (the size of a lemon) is helping to improve the lives of low-income families in the Amazon Regions of South America. Families are gathering the nuts which have fallen from trees or planting their own trees to harvest and sell the nuts.
The extraction process is also designed to be waste-free, with the remains of pressed Cacay nut shells often used to make cooking flour or nut milk and the inner peel used as cattle feed or fertiliser.
The shell has high heating power with slow combustion, which makes it an excellent bio fuel.
Cacay nuts are an important food safety alternative for communities in the region.
For its high nutritional value, large size and full flavor, it is considered a "Super Nut".
These nuts are used in confectionary, as functional snacks and for diets.
A very healthy oil is extracted from the nuts, which is also used for skin care.
Its high content of omega 3, 6 and 9, helps in cholesterol lowering.
Due to the healing properties of the oil, natives use it as an emollient; in the treatment of skin irritations and burn injuries; and for cicatrization processes.
The remaining meal, after extracting the oil, is rich in protein, minerals, omegas and fiber, which makes it ideal as a food supplement.
It contains over 40% protein, all essential aminoacids, and is more digestible than soy meal.
Nut milk is prepared from the meal, which substitutes animal milk and is used for functional beverages.
For its multiple uses, some communities have named the tree: "The Vegetable Cow"
Cacay Oil, dubbed the Amazonian Gold, deeply moisturises and helps reduce the appearance of fine lines and wrinkles. Studies show that it contains 50% more vitamin E and twice the amount of Linoleic Acid than Argan Oil as well as 3 times more Retinol (a form of Vitamin A) than Rose Hip Oil, giving it powerful anti-aging properties. Retinol is a well-known antioxidant that aids in activating the skin's natural renewal process and rebuild/replenish skin tissue, visibly reducing the appearance of wrinkles while keeping the skin nice and smooth.

Cacay Oil can help soothe irritated areas, fade scarring and unblock pores, helping to encourage healthy skin cell regeneration and reduce the appearance of conditions such as acne. It quickly absorbs to help improve the signs of ageing day or night. This oil is outstanding when it comes to nourishing and reviving the skin.
I am using Cacay Oil in my Revive Elixir
The Revive Elixir is a powerful, quickly absorbed and luxurious anti-oxidant face oil which helps improve the signs of ageing day or night. This oil is outstanding when it comes to nourishing and reviving the skin.
The Revive Elixir can help
with collagen production

plump the skin

hyper-pigmentation

with the removal of dead skin cells

activate the skins natural renewal process

tone and smooth

reduce the depth of wrinkles

improve skin elasticity

protect the skin from modern environmental stress